Made From Scratch. Served With Love.
Since the days when we operated The Pizza Cart in an Ace Hardware parking lot, we've been trying to create
great food that people will love, while also building a strong relationship with each one of our customers.
We want to make sure you have a memorable experience with our food and our service every time you walk
through the door. We started from humble beginnings and we never plan to lose the family environment that
has made our restaurant one of the most popular places in Cedar City.
The specified gallery does not exist.
The specified carousel does not exist.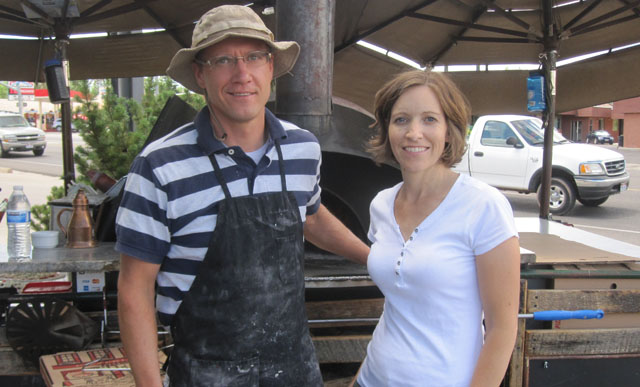 Jason and Cindy Murray
Founders of The Pizza Cart
Since building our very first wood-fired pizza oven from the clay in our garden back in 2009, we have strived to serve our food with passion and care. We make all of our pizzas, salads and desserts from scratch, because that's the way food is meant to be served. We love our customers as much as they love our food. We hope you'll come join us for a meal sometime.